It's Not Easy Being Green!
Trying to cut your costs regarding your printer? Trying to stay green at the same time? Try these sites for inkprinter cartridges. Some offer "off" brands that are the equivalent to generic medicine, but for your printer! There is www.411inkjets.com and www.123inkjets.com. This site, www.ink-refills-ink.com has refilled cartridges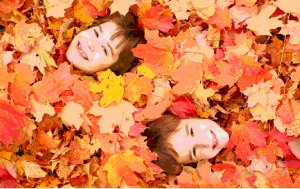 Leaves everywhere? What to do with them?
We live on a lot that has a lot of leaves. Looks pretty when you look to buy the house, and it is really great 99% of the year, but when we tried to clean these leaves up, we were shocked!
We have tried everything,

Paying to clean them up at a cost of $300.
Buying a vacuum that looks like a lawnmower, still having to transfer the leaves to a bag.
Bagging them by hand with 100 leaf bags, no exaggeration.
Sharing a commercial blower with our neighbors and everyone helping everyone else, fun but still time consuming.
Blowing the leaves to the street and paying someone to take them away, they only did this once and refused to do it again.

Finally, we heard something about mulching the leaves when cutting the lawn.

We have tried it for two years and it works!
Not only do we save on someone else picking up the leaves, not buying all those bags, and not renting a blower. We are cutting the lawn and we aren't bending over and bagging all those leaves. The leaves help feed our lawn during the winter, and in the spring, we clean up any stray leaves, a lot easier then doing 100 bags in the fall. I recommend trying this to see if it works for you.
For more information, Click Here