Do your children like to draw?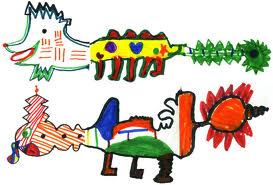 Make a stuffed toy out of one of your child's drawings. (Don't be afraid if you don't sew.) Have your child make a few drawings of animals, monsters, etc. Pick one out and then head out to your favorite craft store. Pick out felt and anything else that can be sewed (or glued) on to help create your child's character. Don't forget the stuffing and fabric glue if you are not going to sew this project. Enlarge your child's drawing on your computer scanner or copier and make a few copies. Use these as your pattern. Together put their imaginary friend together. It doesn't need to be perfect, just spending the time with that special child in your life and even if it just looks close, they will be so excited that their imagination can be transferred into something tangible.
This Tidbit submitted by Carrie, Farmington Hills, Mi
Do you have a curious child?
A great way to encourage your child's curiosityis letting them explore how things work. Picking out electronics or even small appliances that are either being thrown out or sold at garage sales are great "learning toys". Simply let your children take them apart and see the wonder that is inside these finds. Not only will they try to figure out how these things work, but it is also an inexpensive way to spend the day with your child. This is both a great activity for parents and grandparents to share with the young ones in your life.
Tidbit submitted by Terry of Commerce Township, Mi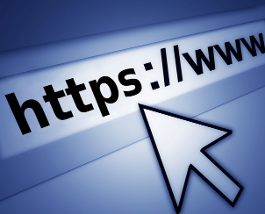 This website allows kids to create their own comic strip online. It then gives them the chance to either print them out or email them to friends. Good for all ages. No charge to use site, only a donation to keep it going is asked.
Kids can create movies, music and video games. This website is free. A download of a program from the site will be necessary to use this site.