Getting Movies to Pay for Themselves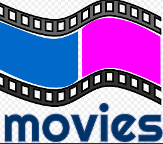 Join your favorite movie theater club! Each dollar you spend on tickets and concessions goes towards future purchases. You may get a free popcorn, drink, or admission depending on the theater's club. I make sure that when my children go to the movies, I give them my card. It is well worth it. Check it out!
Free DVD Rentals of Current and Old Releases
Did you know that your local library also gets DVD's that have just been released on the same day they are available in stores or on Pay-per-View? At my local library they are. You can only rent them for 24 hours, but hey, they are free!
Become your Own Repair Man

Are you a DIY (do-it-yourselfer)? An easy way to save some money is fixing things around your house including appliances that can cost you up to $100 for just a service call plus the part. A great site is www.RepairClinic.com. We have fixed several appliances around the house. We even fixed the pump on our refrigerator's indoor water dispenser, washing machine pump, heating coil on our stove, and lastly the garbage disposal.
The site is incredibly user friendly. You begin by selecting the appliance that is giving you the problem. You either it by the diagram or along the side by selecting menus that walk you right through to the process. You then select the description that best describes your problem and it gives you several solutions to what may be the cause. You are also able to purchase the parts that may be needed to fix your problem right from this website. There is also areas on the site that will walk you through the actual process to replace your broken part if you are not able to figure it out yourself!
I found that their prices were really reasonable. I encourage everyone to look into this if you have a problem and you want to tackle it yourself.
Saving Money on the Internet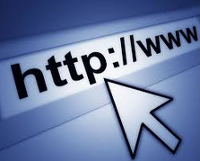 ~Part 1~
The trick is your search engine! Follow these easy steps to get more savings......
Search for an item that you are interested in on the manufacturer's website ie; the style number of a favorite item or a part number for your dryer that needs to be replaced.
When the part number comes up on the site, take note of the price.
Next, highlight and copy the part number and paste that into your search bar of your browser.
Hit the enter button and see all the different sites with that same part and odds are you will find it for less.
I searched a part that we needed for our dryer. I went to the manufacturer's website that made my dryer and I figured out which part needed to be replaced. I then copied this part number and searched it. I was able to save 40% on the part by going to another website for the same exact part. I have even gotten free shipping on some sites, and if they are not located in your state, no tax is paid. I have done this several times and have saved any where from 20% - 50% on parts. Try it and you will be amazed at what is on the internet.
~Part 2~
Once you have found what you wanted for the price you want to pay, now let's see if we can get what we want for even less.
Open a new window on your browser. In the search bar, type in "coupon code for name of store".

Many times, further incentives like free shipping will be offered. When the code comes up, copy and past where the coupon code needs to be inserted in the "Check Out" page of the site you are shopping. Often there is a button that says "Apply" to activate the discount.
~Part 3~
As listed above in Part 2 about searching for coupon codes, I found a website that gives lists of coupon codes for online shopping at most major online stores.Click here